Click the link below to learn more about AlphaBEST Summer Excursions Camp 2023!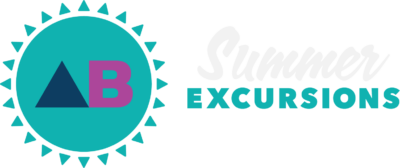 Summer Excursions Camp 2023 Information
2022/2023 Monthly Rates
Before School
1 day per week $27.00
2 days per week $51.00
3 days per week $72.00
4 days per week $88.00
5 days per week $100.00
After School
1 day per week $81.00
2 days per week $155.00
3 days per week $220.00
4 days per week $267.00
5 days per week $305.00
Before and After School
1 day per week $87.00
2 days per week $165.00
3 days per week $234.00
4 days per week $284.00
5 days per week $325.00
Other Options
10-visit, Prepaid Drop-in Punch Pass $190.00
Early Release $10.00 per day
Full-Day Care $55.00 per day
Full-Week Care $265.00 per week
Early Release Pass $195.00 per day
Annual Registration Fee
$75.00 per family
Discounts (5 Day Enrollment Only
Siblings 10%
Free and Reduced Lunch 20%
Military Discount 10%
Hours
7:00 a.m. to Start of School
(Morning Care only available at North End School and South End School)
Dismissal to 6:00 p.m.
Locations
North End School, South End School and Memorial Middle School
Our Programs
We follow the same COVID-19 protocols in place at your school.
Our programs are designed to give you peace of mind when your child is not in school. Experienced, caring, and licensed staff ensures your child is safe, engaged, and happy! Every student participates in enrichment activities every day, at no additional charge! Coding, Robotics, Art, Drama, Spanish, Mandarin, Sign Language, Fitness & Sports, and Engineering/Maker Activities keep your child engaged and having fun every day at AlphaBEST! Snacks, homework help, recreation, and student-choice clubs are also provided to every student.
Meet Your Assistant Area Manager
Meet Mr. Isaiah, your Assistant Area Manager for Cedar Grove, River Edge, and Saddle Brook. Hello, my AlphaSquad! With six years of experience in childcare programs such as before/after school programs, summer camps, and tutoring enrichment programs, I believe creating an excellent foundation permits a successful program. Taking value in being organized, timely, and an adequate communicator enables me to build a successful team while positively impacting students, parents, and schools. My mantra is what's learned today can be applied tomorrow, and what's applied tomorrow lasts forever. Most of all, I enjoy being on site and making memories with the students, school faculty, and AlphaBEST team members along the way!
Meet Your District Manager
Hi, I'm Robyn Knapp your friendly Area Manager. I've been serving the Ridgewood and Saddle Brook communities for AlphaBEST for almost 1 year but I've been providing quality programs throughout Bergen County for the past 25 years. My degrees in Early Childhood Education and Sociology provide me the foundation for implementing successful early learning centers, before, after school, and summer camp programs for children of all ages. I pride myself on being present and in the moment with the children, their families, the community, and all my "Alpha Besties".
Who is AlphaBEST?
AlphaBEST Education has been providing before and after school programs since 2005. We currently serve approximately 30,000 students in 16 states. Family is important to us. We are a family-owned business and we take pride in the relationships we build with students, their parents, district staff, our staff, and the local communities that we become part of.