Click the links below to learn more about AlphaBEST Summer Excursions Camp 2023!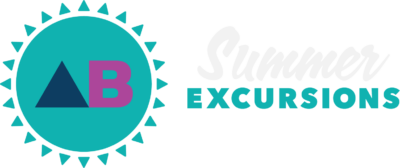 Summer Excursions Camp 2023 Information Summer Excursions Camp 2023 Information - Spanish
2022/2023 Weekly Rates
After School
1 day per week $25.00
2 days per week $45.00
3 days per week $68.00
4 days per week $75.00
5 days per week $80.00
Other Options
Full Day Care $35.00 per day
Full Week Care $185.00 per week
Prepaid, 10-visit Punch Pass $220.00 per pass
Annual Registration Fee
$55.00 per family
Discounts (5 Day Enrollment Only)
Siblings 10%
Free and Reduced Lunch Student 15%
Hours
Dismissal to 6:30 p.m.
Locations
Dietz Elementary, Martin Elementary, Noble-Reed Elementary, Walker Elementary and Wilson Elementary Schools
Our Programs
We follow the same COVID-19 protocols in place at your school.
Our programs are designed to give you peace of mind when your child is not in school. Experienced, caring, and licensed staff ensures your child is safe, engaged, and happy! Every student participates in enrichment activities every day, at no additional charge! Coding, Robotics, Art, Drama, Spanish, Mandarin, Sign Language, Fitness & Sports, and Engineering/Maker Activities keep your child engaged and having fun every day at AlphaBEST! Snacks, homework help, recreation, and student-choice clubs are also provided to every student.
Meet Your Area Manager
Hello! My name is Billie Ward. I have been working with children for over 20 years. The Last 6 years have been within the Crandall ISD school district. I truly enjoy working with children and families. Making positive relationships within the community. I have been married to my husband Adam for 11 years. We have 3 children Dylan 22, Levi 15, and Charlie 10. In my downtime, I enjoy running 5ks and outdoor activities. Pushing myself to the limits is my stress reliever.
Meet Your District Manager
Hello! My name is Keith Roberts. I have been in childcare for 24 years, the last nine of which have been with AlphaBEST. I think at this point you can say I truly enjoy what I do. I love knowing that every day I get a chance to make a lasting impression in the lives of young people. I have been married to my beautiful wife Katy for 6 and a half years. We currently do not have children but we are in the process of trying to adopt and are looking forward to the opportunity to be parents. In my downtime, I like to spend time with Katy, watch movies, woodworking projects and eat Blue Bell ice cream.
Who is AlphaBEST?
AlphaBEST Education has been providing before and after school programs since 2005. We currently serve approximately 30,000 students in 16 states. Family is important to us. We are a family-owned business and we take pride in the relationships we build with students, their parents, district staff, our staff, and the local communities that we become part of.