Click the links below to learn more about the 2023 AlphaBEST Summer Camp offerings!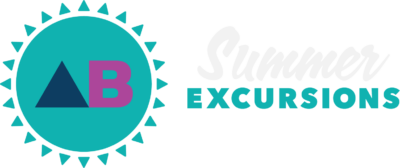 Summer Excursions Camp 2023 Information

Going Places Camp 2023 Information Going Places Half Day Camp 2023 Information
2022/2023 Weekly Rate
Before School
1 day per week $13.00
2 days per week $25.00
3 days per week $33.00
4 days per week $38.00
5 days per week $40.00
After School
1 day per week $26.00
2 days per week $50.00
3 days per week $64.00
4 days per week $71.00
5 days per week $76.00
Before and After School
1 day per week $35.00
2 days per week $70.00
3 days per week $90.00
4 days per week $100.00
5 days per week $106.00
Other Options
10-visit Punch Pass $150.00 per pass
All Day Care $55.00 per day
Full Week Care $150.00 per week
Annual Registration Fee
$55.00 per family
Discounts
Siblings 10%
Free/Reduced Lunch Qualified (families who qualify for, apply for, and receive subsidies) Up to 100%*
*Families that qualify for free/reduced lunch can receive a 50% discount with proof they are completing the application process for state child care subsidy
Hours
6:30 a.m. to Start of School
Dismissal to 5:50 p.m
Dismissal to 6:00 p.m. (All Middle Schools, Kennedy, Monroe, Eisenhower, Cleveland and Roosevelt Elementary Schools)
Locations
Cleveland Elementary School, Eisenhower Elementary School, Washington Elementary School, Truman Elementary School, Truman Primary School, Jackson Elementary School, Jefferson Elementary School, Adams Elementary School, Kennedy Elementary School, Lakeview Elementary School, Lincoln Elementary School, Madison Elementary School, McKinley Elementary School, Monroe Elementary School, Reagan Elementary School, Roosevelt Elementary School, Wilson Elementary School, Alcott Middle School, Longfellow Middle School, Whittier Middle School, Irving Middle School
Our Programs
We follow the same COVID-19 protocols in place at your school.
Our programs are designed to give you peace of mind when your child is not in school. Experienced, caring, and licensed staff ensures your child is safe, engaged, and happy! Every student participates in enrichment activities every day, at no additional charge! Coding, Robotics, Art, Drama, Spanish, Mandarin, Sign Language, Fitness & Sports, and Engineering/Maker Activities keep your child engaged and having fun every day at AlphaBEST! Snacks, homework help, recreation, and student-choice clubs are also provided to every student.
Meet Your Area Manager
Hello! My name is Rebecca Thompson, and I am so excited to serve as your Area Manager for Norman's AlphaBEST! I have over fifteen years of experience working with children from various backgrounds and identities from all educational levels. Additionally, I am extremely well-versed and have worked closely with children with special needs and children within the foster care system. I am an optimist at heart and love working with the bright and creative minds of the future. I have a devout passion for mentorship, which is reflective not only in my career but also in my personal life, as I have coached youth sports for over 20 years. I love being able to serve my community and act as a positive role model for our youth, and I look forward to being able to continue this passion as a leader within AlphaBEST!
My Schools: Alcott Middle, Longfellow Middle, Cleveland Elementary, Eisenhower Elementary, Jackson Elementary, Jefferson Elementary, McKinley Elementary, Monroe Elementary, Roosevelt Elementary, Truman Elementary, Truman Primary
Meet Your Area Manager
Robin Bruening is a first generation college graduate, earning cum laude distinction from Texas Woman's University with degrees in Social Work and Criminal Justice. She has experience working with children diagnosed with intellectual and developmental challenges, as well as working with teens in foster care.
My Schools: Adams Elementary, Irving Middle, Kennedy Elementary, Lakeview Elementary, Lincoln Elementary, Madison Elementary, Reagan Elementary, Washington Elementary, Whittier Middle, Wilson Elementary
Meet Your District Manager
Hello! My name is Rachel and I am looking forward to introducing you to Norman's AlphaBEST! I have 15 years of experience working with children from diverse backgrounds. I am passionate about working with children, and as future leaders in our communities, believe they should have access to programs that give them tools for success. I have lived in Norman, OK for the majority of my life and graduated from the University of Oklahoma with a Bachelor's Degree. When I'm not working you can find me spending quality time with my family, enjoying nature, or reading a book.