Click the link below to learn more about AlphaBEST Summer Excursions Camp 2023!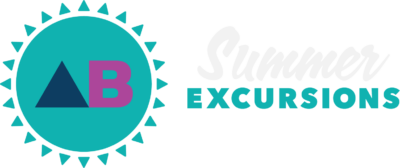 Summer Excursions Camp 2023 Information - Field Trip details coming soon!
New registrations will be processed Monday-Wednesday with a start day of the following Monday.
2022/2023 Weekly Rates
After School
1 day per week $22.00
2 days per week $42.00
3 days per week $65.00
4 days per week $72.00
5 days per week $78.00
Other Options
10-Visit Drop-in Punch Pass $230.00
Full Day Care $35.00
Annual Registration Fee
$50.00 per family
Discounts
Sibling Discount 10%
Free/Reduced Lunch Qualified 15%*
*The Free and Reduced Lunch discount will be available to full-time after school enrollments only. Families who qualify for Free and Reduced Lunch, but do not receive child care subsidies will still receive a 15% discount. Families who qualify for Free and Reduced Lunch and receive child care subsidies will receive up to a 100% discount.
Hours
Dismissal to 6:30 p.m.
Locations
Beck, Berkshire, Clara Love, Cox, Curtis, Granger, Haslet, Hatfield, Hughes, J.C. Thompson, Justin, Lakeview, Lance Thompson, Nance, Peterson, Prairie View, Roanoke, Schluter, Sendera Ranch and Seven Hills Elementary Schools
For questions regarding registration, schedule changes, or billing, please reach out to customer care at 972-668-0640 or khitz@alphabest.org
Our Programs
We follow the same COVID-19 protocols in place at your school.
Our programs are designed to give you peace of mind when your child is not in school. Experienced, caring, and licensed staff ensures your child is safe, engaged, and happy! Every student participates in enrichment activities every day, at no additional charge! Coding, Robotics, Art, Drama, Spanish, Mandarin, Sign Language, Fitness & Sports, and Engineering/Maker Activities keep your child engaged and having fun every day at AlphaBEST! Snacks, homework help, recreation, and student-choice clubs are also provided to every student.
Meet Your Area Managers
Hello, My name is Ciara Delafield. I have been with AlphaBEST for 13.5 years. I am enjoying my first school year as an Area Manager. I graduated from the University of North Texas with a Business degree but have always loved working with children. I love to read, run, travel, and spend time with my husband and daughter in my free time. I am looking forward to serving you and helping make a difference in your children's lives!
My Schools: Beck, Cox, Clara Love, Hatfield, Justin, Lakeview, Lance, Roanoke, Sendera Ranch, Thompson
Hi there! My name is Hope Kendrick, and I am an Area Manager for AlphaBEST in Northwest ISD. I received my Bachelor's Degree in Child Development and Family Studies from Tarleton State University. I have had the honor and privilege of working with AlphaBEST since 2021, and I look forward to serving all of our outstanding schools and communities in the Northwest District!
My Schools: Berkshire, Curtis, Haslet, Hughes, Granger, Nance, Peterson, Prairie View, Schluter, Seven Hills
Meet Your District Manager
Hello! My name is Kasi Webster, and I am a District Manager for AlphaBEST. I have a Bachelor of Science degree in Elementary Education and have taught for eight years in Frisco. I have worked with AlphaBEST for almost 15 years, and I have had the privilege to serve the families in Aubrey, Celina, Frisco, Prosper, and Northwest ISD. I have enjoyed watching these communities, and school districts grow. We strive to provide safe, engaging, and innovative after-school programs to our communities. I look forward to the opportunity to serve you and your family!