Click the links below to learn more about AlphaBEST Summer Excursions Camp 2023!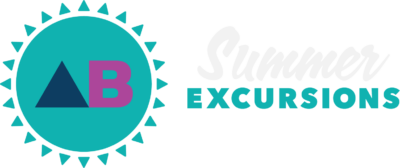 Summer Excursions Camp 2023 Information Summer Excursions Camp 2023 Information - Spanish
2023/2024 Weekly Rates
Before School
1 child $65.00
2 children $123.00
3 children $181.00
After School
1 child $70.00
2 children $133.00
3 children $196.00
Before After School
1 child $97.00
2 children $182.00
3 children $268.00
Before - Reduced
1 child $41.00
2 children $81.00
3 children $122.00
After - Reduced
1 child $46.00
2 children $91.00
3 children $138.00
Before and After - Reduced
1 child $66.00
2 children $132.00
3 children $197.00
Full Week of Care (Winter/Spring)
1 child $135.00
2 children $255.00
3 children $377.00
Reduced - 1 child $98.00
Reduced - 2 children $194.00
Reduced - 3 children $292.00
Annual Registration Fee
$43.00 per student
Discounts
4+ children 10%
Active Employee 15%
Hours
6:00 a.m. to Start of School
Dismissal to 6:30 p.m.
Locations
All elementary schools except Loch Lomond, and West Gate
PWC AlphaBEST Office
3460 Commission Ct #201, Woodbridge, Virginia 22192
Office: (703) 334-1272
Fax Number: (703) 552-2926
princewilliam@alphabest.org
Our Programs
We follow the same COVID-19 protocols in place at your school.
Our programs are designed to give you peace of mind when your child is not in school. Experienced, caring, and licensed staff ensures your child is safe, engaged, and happy! Every student participates in enrichment activities every day, at no additional charge! Coding, Robotics, Art, Drama, Spanish, Mandarin, Sign Language, Fitness & Sports, and Engineering/Maker Activities keep your child engaged and having fun every day at AlphaBEST! Snacks, homework help, recreation, and student-choice clubs are also provided to every student.
Meet Your Area Managers
Hi! My name is Shannon Griffin. I have a degree in Social Science. I've been working with children for over 20 years. I have been with AlphaBEST since 2015. I always enjoy taking on challenges and learning something new. In my free time, I love spending time with my family and friends. I look forward to providing a fun and safe environment within the program and the community!
Hello! My name is Perwin Alhakeem. I have been in the childcare profession for over 20 years, during which I have built amazing relationships with families in the community. I have been with AlphaBEST since 2015. I have a Bachelor's Degree in English Literature and over 50 hours of college credits in Early Childhood Education. I love traveling and spending time with my grandkids. I believe if you have a growth mindset, you can turn the things you can`t change into opportunities for growth and discovery.
Hello! My name is Donna Davies, and I have been in childcare for over 25 years. I have worked within the Prince William County School District since 1995 and have been on the AlphaBEST Team since 2015. I have a true passion for working with our young learners. Helping children progress in all areas of their development is a rewarding experience that I am honored to be a part of. I am the proud mother of four daughters. I have seven precious grandchildren. I enjoy spending time with family, friends, and my Pomeranian dog, Honey Bear. I take pride in building positive relationships with students and their families in our AlphaBEST programs. I look forward to providing your children with exciting and educational activities, giving you peace of mind that your children are well cared for and having fun!